3 Must Hard Surface "Must Haves" When Remodeling a Master Bath Suite
There's a lot of different elements to consider when remodeling a master bath suite, but luckily we have you covered on some of the hard surface aspects!
- Famosa The Surface Studio
Selecting your bathroom flooring is one of the key ingredients to a well planned remodel.
Pro tip: When selecting a floor tile or mosaic, consider the slip resistance since each type of surface offers.
Photo by Amber Interiors
In today's world there are more types of countertop surfaces to choose from than every before!
Pro tip: When selecting your countertop surface consider the maintenance that comes with each slab type.
Photo by Brooke Wagner Design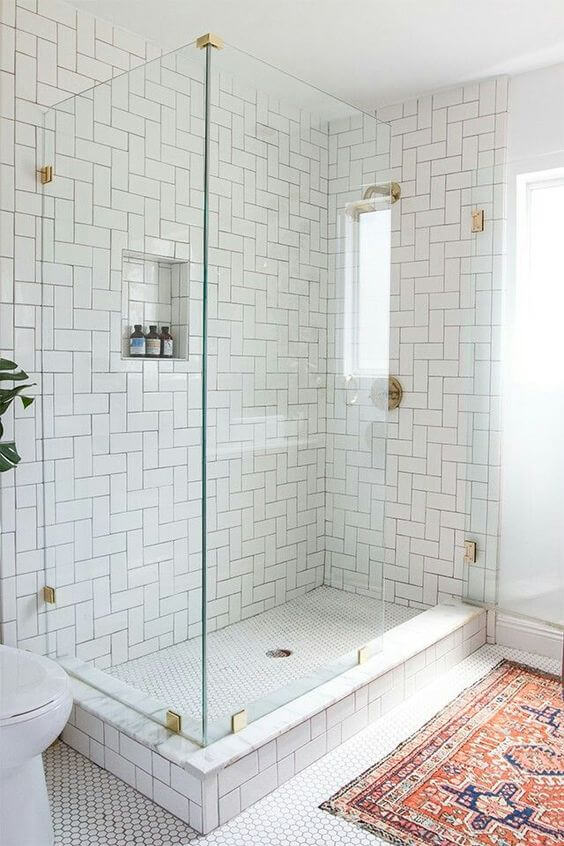 Subway tile, slab, marble? We find that our clients always have a preference, it's just about being properly educated on the positive and negatives between the different materials.
Pro tip: The smaller the tile the more grout there is to clean!
Photo by Studio Interior Design